Join us as we continue to discuss race and social justice in Columbus and in America.
Each month we're choosing a book, article, movie or music selection from our collection to experience and reflect upon together. We invite book clubs, families and workplaces to read, watch or listen to each month's selection and join us in the virtual conversation.
Our moderators and panelists are community leaders who strive to speak up and speak out to address institutional and systemic inequities that face our communities.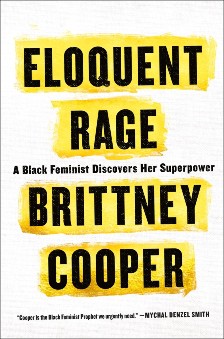 Eloquent Rage
With searing honesty, intimacy and humor too, America's leading young Black feminist celebrates the power of rage in this piercing new book. So what if it's true that Black women are mad as hell? They have the right to be. In the Black feminist tradition of Audre Lorde, Brittney Cooper reminds us that anger is a powerful source of energy that can give us the strength to keep on fighting.
Far too often, Black women's anger has been caricatured into an ugly and destructive force that threatens the civility and social fabric of American democracy. But Cooper shows us that there is more to the story than that. Black women's eloquent rage makes Serena Williams such a powerful tennis player. It's what makes Beyonce's girl power anthems resonate so hard. It's what makes Michelle Obama an icon.
Tuesday, Aug. 24 | 2-3 p.m.
Eloquent Rage: A Black Feminist Discovers Her Superpower
by Brittney Cooper
Check it out: Book, eBook, eAudiobook
MODERATOR: Donna Zuiderweg, CCEO, Columbus Metropolitan Library
PANELISTS: Christie Angel, President & CEO, YWCA of Columbus, Dr. Lisa Hinkelman, Founder & CEO, Ruling Our eXperiences (ROX), LC Johnson, Founder & CEO, Zora's House, Carla Williams-Scott, Director, Department of Neighborhoods, City of Columbus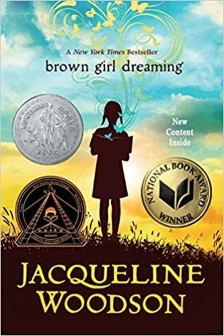 Brown Girl Dreaming
Raised in South Carolina and New York, Woodson always felt halfway home in each place. In vivid poems, she shares what it was like to grow up as an African American in the 1960s and 1970s, living with the remnants of Jim Crow and her growing awareness of the Civil Rights movement. Touching and powerful, each poem is both accessible and emotionally charged, each line a glimpse into a child's soul as she searches for her place in the world.
Wednesday, Sept. 22 | 2-3 p.m.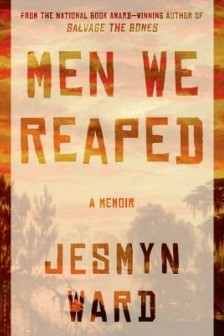 Men We Reaped 
In five years, Jesmyn Ward lost five young men in her life – to drugs, accidents, suicide and the bad luck that can follow people who live in poverty, particularly Black men. Dealing with these losses, one after another, made Ward ask the question: Why? And as she began to write about the experience of living through all the dying, she realized the truth – and it took her breath away. Her brother and her friends all died because of who they were and where they were from, because they lived with a history of racism and economic struggle that fostered drug addiction and the dissolution of family and relationships. Ward says the answer was so obvious she felt stupid for not seeing it. But it nagged at her until she knew she had to write about her community, to write their stories and her own.
Wednesday, Oct. 20 | 2-3 p.m.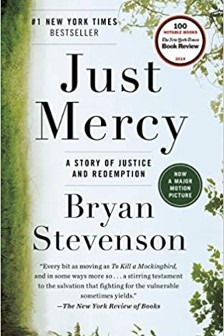 Just Mercy
Bryan Stevenson was a young lawyer when he founded the Equal Justice Initiative, a legal practice dedicated to defending those most desperate and in need: the poor, the wrongly condemned and women and children trapped in the furthest reaches of our criminal justice system. One of his first cases was that of Walter McMillian, a young man who was sentenced to die for a notorious murder he insisted he didn't commit. The case drew Stevenson into a tangle of conspiracy, political machination and legal brinksmanship – and transformed his understanding of mercy and justice forever.
Tuesday, Nov. 16 | 2-3 p.m.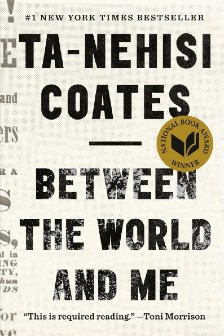 Between the World and Me 
In a profound work that pivots from the biggest questions about American history and ideals to the most intimate concerns of a father for his son, Ta-Nehisi Coates offers a powerful new framework for understanding our nation's history and current crisis. Americans have built an empire on the idea of "race," a falsehood that damages us all, but falls most heavily on the bodies of Black men and women – bodies exploited through slavery and segregation, and, today, threatened, locked up and murdered out of all proportion.
Thursday, Dec. 9 | 2-3 p.m.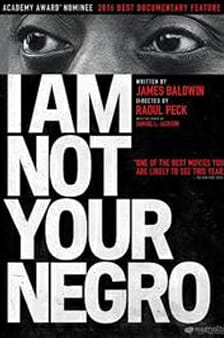 I Am Not Your Negro is a 2016 documentary film directed by Raoul Peck, based on James Baldwin's unfinished manuscript Remember This House. Narrated by actor Samuel L. Jackson, the film explores the history of racism in the United States through Baldwin's reminiscences of civil rights leaders Medgar Evers, Malcolm X, and Martin Luther King Jr., as well as his personal observations of American history. 
The film was nominated for Best Documentary Feature at the 2017 Academy Awards.
I Am Not Your Negro
Stream on Kanopy or check it out on DVD or Blu-ray
MODERATOR:
Donna Zuiderweg, CCEO, Columbus Metropolitan Library 
PANELISTS:
Jevon Collins, Performing Arts Director, King Arts Complex, Chris Hamel, CEO, Gateway Film Center, Angela Pace, Community Affairs Director, WBNS-10TV and Letha Pugh, Co-Founder, Bake Me Happy, LLC.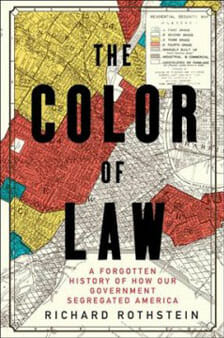 In The Color of Law, Rothstein describes how American cities became so racially divided through federal, state and local governments that systematically imposed residential segregation: racial zoning, public housing that segregated previously mixed communities, subsidies for builders to create whites-only suburbs, tax exemptions for institutions that enforced segregation and support for violent resistance to African Americans in white neighborhoods – policies that influence tragedies in places like Ferguson and Baltimore.
The Color of Law: A Forgotten History of How Our Government Segregated America
by Richard Rothstein
Check it out: Book, eBook, eAudiobook
MODERATOR:
Patrick Losinski, CEO, Columbus Metropolitan Library 
PANELISTS:
Yvette McGee Brown, Partner, Jones Day, The Honorable Algenon R. Marbley, Chief Judge, U.S. District Court – Southern District of Ohio, A.J. Montero, Partner, NBBJ, Carter Stewart, Managing Director, Draper Richards Kaplan Foundation
Additional Resources:
Richard Rothstein talks with Ta-Nehisi Coates
Richard Rothstein discusses the book on NPR's "Fresh Air"
Video: "Segregated by Design"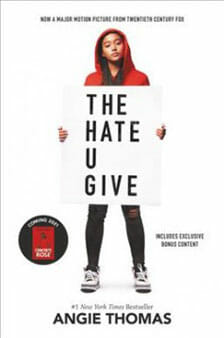 The Hate U Give handles topics such as race, interracial dating, grief, friendship, police brutality and the media's depiction of Black youth with honesty and empathy. In Thomas' debut young adult novel, Starr is a 16-year-old Black girl who navigates two worlds: her Black neighborhood and her mostly White suburban high school. When a White policeman shoots her unarmed Black friend in front of her, she is confronted with her two worlds converging over questions of police brutality, justice and activism.
The Hate U Give
by Angie Thomas
Check it out: Book, eBook, eAudiobook
Moderator: 
Donna Zuiderweg, CCEO, Columbus Metropolitan Library
Panelists:
Tasha Booker, Executive Director, City Year Columbus, Daniel Juday, Speaker + Convener, Daniel Juday LLC, Amelia Robinson, Opinion and Community Impact Editor, The Columbus Dispatch, Dr. Anthony Wilson, President – Central Ohio Chapter, National Organization of Black Law Enforcement Executives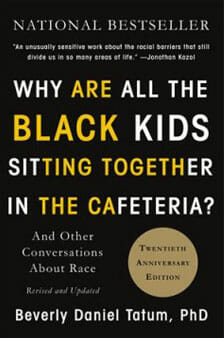 Why Are All The Black Kids Sitting Together In The Cafeteria? Walk into any racially mixed high school and you will see Black, White and Latino youth clustered in their own groups. Is this self-segregation a problem to address or a coping strategy? Tatum, a renowned authority on the psychology of racism, argues that straight talk about our racial identities is essential if we are serious about enabling communication across racial and ethnic divides.
Why Are All The Black Kids Sitting Together In The Cafeteria?
by Beverly Daniel Tatum
Check it out: Book, eBook, eAudiobook
Moderator: 
Patrick Losinski, CEO, Columbus Metropolitan Library
Panelists:
Jennifer Adair, President, Columbus Board of Education, Dwight Carter, Director of Student Support Services, Eastland Career Center, Meka Pace, Superintendent, Metro Schools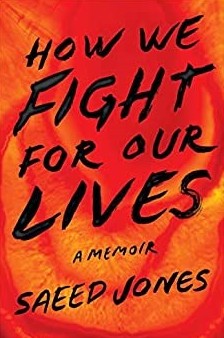 How We Fight for Our Lives
 Haunted and haunting,
How We Fight for Our Lives
is a stunning coming-of-age memoir about a young, Black, gay man from the South as he fights to carve out a place for himself, within his family, within his country, within his own hopes, desires and fears. Through a series of vignettes that chart a course across the American landscape, Jones draws readers into his boyhood and adolescence 
– 
into tumultuous relationships with his family, into passing flings with lovers, friends and strangers. Each piece builds into a larger examination of race and queerness, power and vulnerability, love and grief: a portrait of what we all do for one another 
– 
and to one another 
–  
as we fight to become ourselves.
How We Fight for Our Lives
by Saeed Jones
Check it out: Book, eBook, eAudiobook
MODERATOR: Donna Zuiderweg, CCEO, Columbus Metropolitan Library
PANELISTS:
Siobhan Boyd-Nelson, Director of Development and External Relations, Equality Ohio, Guy Pace Jr., Survivor Advocate, Buckeye Region Anti-Violence Organization, Darius Stubbs, Vice Chair, TransOhio, Erin Upchurch, Executive Director, Kaleidoscope Youth Center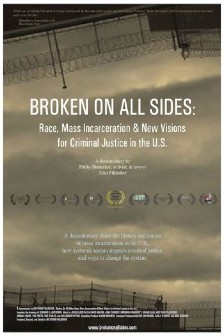 Broken on All Sides
Presenting a historical narrative not often heard about prisons and crime, this documentary investigates the complex issues of discretion within the system, racial targeting and the largest spike in the number of people incarcerated in our nation's history. Through interviews with people caught up in the system, this documentary answers and provokes questions on an issue walled off from the public's scrutiny. Broken on All Sides dissects the War on Drugs and "tough on crime" movement, illustrating how the emerging Occupy movement offers hope for change, and explores possible reforms and solutions to ending mass incarceration.
Broken on All Sides: Race, Mass Incarceration & New Visions for Criminal Justice in the U.S.
Stream on Kanopy.
MODERATOR: Donna Zuiderweg, CCEO, Chief Customer Experience Officer
PANELISTS: The Honorable Eileen Paley, Judge, Franklin County Municipal Court, Jeff Anastasia, Owner, Anastasia's Backyard, Dr. Terrance Hinton, Faculty Lecturer, Department of Sociology & John Glenn College at The Ohio State University, Dr. Michael Davis, Religious Services Administrator, Ohio Department of Rehabilitation and Correction