If you enjoy working with youth and want to impact their future, this is the place to be. Volunteers serve a big role in Young Minds programming, especially School Help and Reading Buddies. 
Other volunteer opportunities vary but may include Life Skills, such as helping customers with basic computer skills, and tasks such as shelving books and other materials.  
Does joining the library's team of volunteers sound like the job for you? If so, sign up below.
Have questions about volunteering at the library?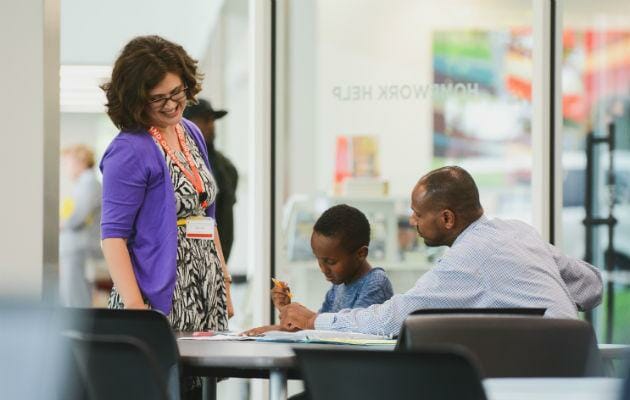 We help students with basic skills and assist them with homework, including showing them where to find resources, then guiding them to find the answers on their own.