Until the time when we can work without social distancing and masks, the volunteer program for Columbus Metropolitan Library is suspended. As a result, we are not accepting volunteer applications at this time. With an abundance of caution, our concern is for the health and welfare of our volunteers.

Keeping in mind the safety of our volunteers, staff and customers, we are not accepting applications for the 2021 summer VolunTeen program. We look forward to working with teen volunteers in other capacities after this summer.

We will continue to evaluate the situation during the coming months to determine when and how it is safe for volunteers to return to assist us at the library.

In the meantime, one of the best ways to support the library is be a good customer. Please take advantage of the many available electronic and print resources available. When you visit your neighborhood location say hello to the staff who are looking forward to a time when we can all work side by side.

Please stay safe and stay well.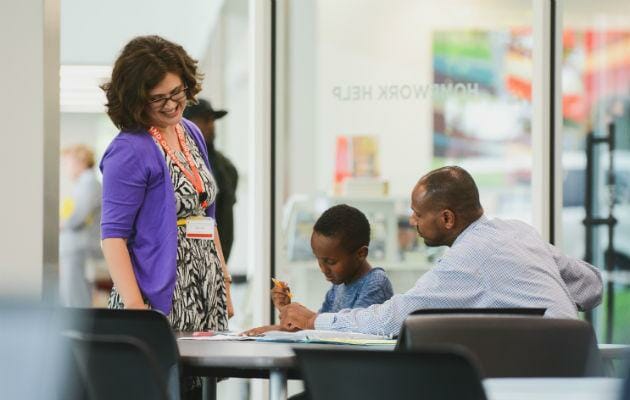 We help students understand what their teachers are asking, showing them where to find resources to help, then guiding them to find the answers on their own.