Join us for talks with engaging authors who write amazing books for kids and teens, free and open to all at Main Library.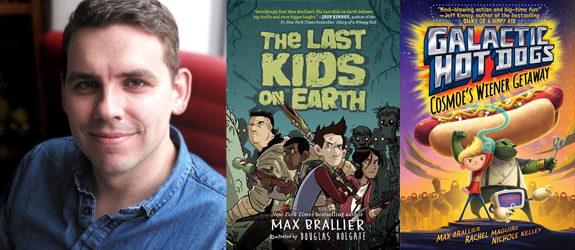 On Sept. 16, Max Brallier entertained the audience with stories from his childhood and how they inspired his writing. Special thanks to Battelle for allowing us to provide each member of the audience with a free copy of The Last Kids on Earth.
Read more about the author here.
Columbus Metropolitan Library offers events and programs for customers of all ages. Battelle's generous gift to the Columbus Metropolitan Library Foundation helps make it possible for the library to host additional author talks and programs for kids and teens that encourage a lifelong love of reading. Our goal is to host diverse, nationally recognized authors at Main Library. These programs are free and open to all.