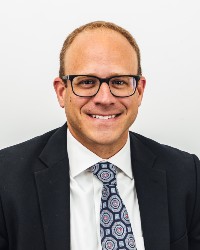 COLUMBUS—Columbus Metropolitan Library (CML) has hired Justin Bumbico has director of Information Technology. He begins in his new role today, Monday, July 26.
For the last seven years, Bumbico has served as CML's Manager of IT Infrastructure Services.
"Justin has a strong vision for the future of the department," says CML Chief Financial Officer Lauren Hagan. "His professional experience and his tenure with CML position him well for great success in his new role."
The previous Director of IT, Burt Bardus, recently took a new position as manager of CML's IT Service Desk.
NOTE: Electronic file of Justin Bumbico's headshot is available upon request.