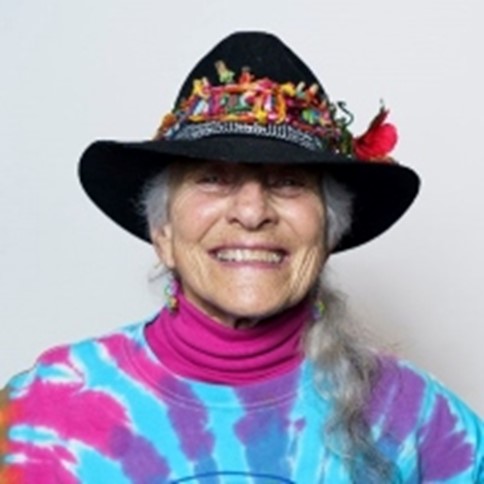 COLUMBUS—The Columbus Metropolitan Library Foundation has announced Mimi Brodsky Chenfeld as the 2023 recipient of the Julian Sinclair Smith Award. The award's namesake was the founder of Sinclair Broadcast Group and enthusiastically supported reading, education and lifelong learning. Each year, the Foundation presents the award to honor inspiring individuals living or working in and around Franklin County with a passion for lifelong learning. The award will be presented at the Foundation's 31st annual Celebration of Learning fundraising event on Friday, Nov. 3 at Main Library.
A former fourth grade teacher, Chenfeld has been advocating and celebrating learning for 67 years. From early childhood programs to senior communities, from prisons and hospitals to preschool classrooms and universities, she has inspired and ignited a joy of dance for people of all ages and backgrounds. Chenfeld has presented programs in creative education in 46 states, Puerto Rico, Canada and Great Britain. 
Chenfeld started writing at 9 years old. Her children's novel, The House At 12 Rose Street, was adapted for a TV special and nominated for an Emmy. She has since written numerous education books and had a regular column in Columbus Parent magazine. Her personal greatest honor came from a child who wrote to her, "Mimi, you're the queen of fun."
Celebration of Learning, the Foundation's annual fundraiser, will be held at Main Library on Friday, Nov. 3 and feature author, podcaster and philanthropist John Green. The 2023 honorary chairs are Montra and Jonathan Moody and event co-chairs are Jennifer Massanova and Lou Von Thaer. Event proceeds support the library's greatest needs and highest priorities.
Visit the Foundation's Celebration of Learning webpage for more information and to register. Columbus Metropolitan Library Foundation is a nonprofit 501(c)(3) charitable organization that provides financial support for the library's greatest needs and long-range goals through generous private donations, ensuring the library's collections, programs and services will be available for generations of learners to come. Visit columbuslibrary.org/foundation to learn more.