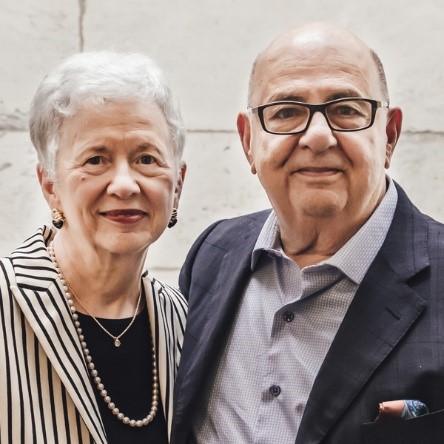 COLUMBUS—The Columbus Metropolitan Library Foundation (CMLF) has announced Ann and Ron Pizzuti as the 2022 recipients of the Julian Sinclair Smith Award, whose namesake was the founder of Sinclair Broadcast Group and had a passion for reading, education and lifelong learning. Each year, CMLF presents the award to honor inspiring individuals living or working in and around Franklin County with a passion for lifelong learning. The award will be presented at CMLF's 30th annual Celebration of Learning fundraising event on Friday, Nov. 4 at Main Library.
Longtime central Ohio real estate developers, the Pizzutis are well known for transforming public spaces and for working to make art accessible to all. In 2015, they transformed a 100-year-old building in the Short North Arts District into the public Pizzuti Collection. The space has been part of the Columbus Museum of Art since 2018. Ron and Ann are also lifelong learners, serving in leadership positions at several schools and universities. Both avid readers, Ann has belonged to the same book club for 37 years and read more than 370 books.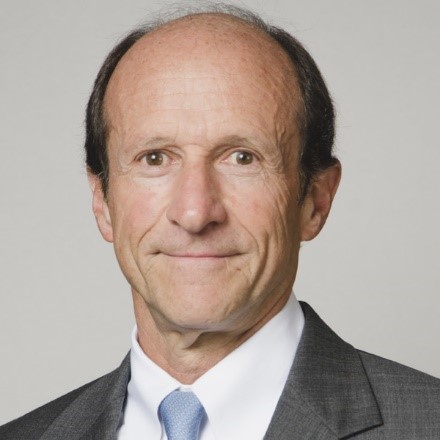 Roger Sugarman will be honored with the Columbus Metropolitan Library Foundation Award, which recognizes an individual volunteer or volunteers who have had a sustained impact and demonstrated a commitment, passion and dedication to the library and/or its Foundation.
Roger Sugarman joined the Columbus Metropolitan Library (CML) Board of Trustees in 2007, serving on and chairing multiple committees and serving as Board President for an unprecedented four years. Additionally, Sugarman was a member of the CMLF Board from 2011 until 2017 and served as Co-Chair of the "Great Libraries CREATE" campaign. Under his leadership, CML renovated and rebuilt 13 branch locations and transformed its Main Library.
Reflecting on more than a decade of service, Sugarman says, "CML is a community treasure that positively impacts countless lives in central Ohio each and every day. Whether inspiring reading, sharing resources or helping build a foundation for a successful future, the library is at the center of helping us all reach our potential. Now, perhaps more than ever before, the library needs and deserves our support so that its books and the diversity of thought it engenders can truly be Open To All."
Celebration of Learning, CMLF's annual fundraiser, will be held at Main Library on Friday, Nov. 4 and feature Pulitzer Prize-winning author and historian Jon Meacham. The 2022 honorary chairs are Veronica Meinhard and Kristina M. Johnson, Ph.D. and event co-chairs are Alex and Renée Shumate. Event proceeds support the library's greatest needs and highest priorities.
Visit CMLF's Celebration of Learning webpage for more information and to register.
Columbus Metropolitan Library Foundation is a nonprofit 501(c)(3) charitable organization that provides financial support for the library's greatest needs and long-range goals through generous private donations, ensuring the library's collections, programs and services will be available for generations of learners to come.