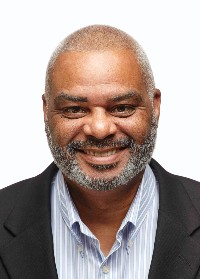 COLUMBUS—The Franklin County Commissioners have appointed David White to the Columbus Metropolitan Library (CML) Board of Trustees. He fulfills a seven-year term that commenced Jan. 1, 2021 and ends Dec. 31, 2027. White was officially sworn in during today's Trustee meeting.
White currently serves as Vice President & Chief Information Officer at Battelle. He fills the seat recently vacated by Roger Sugarman who, after 14 years on the Board of Trustees, completed his service at the end of 2020.
CML's seven-member Board of Trustees is responsible for guiding major decisions about library strategies and operations. This includes everything from capital projects to the customer code of conduct.