As part of our 150th birthday celebration, we've partnered with the Columbus Downtown Development Corporation (CDDC) to host a temporary public art installation called Egg Prize at
Columbus Commons
, near the High Street entrance. Visit the Egg Prize June 8 through September 2.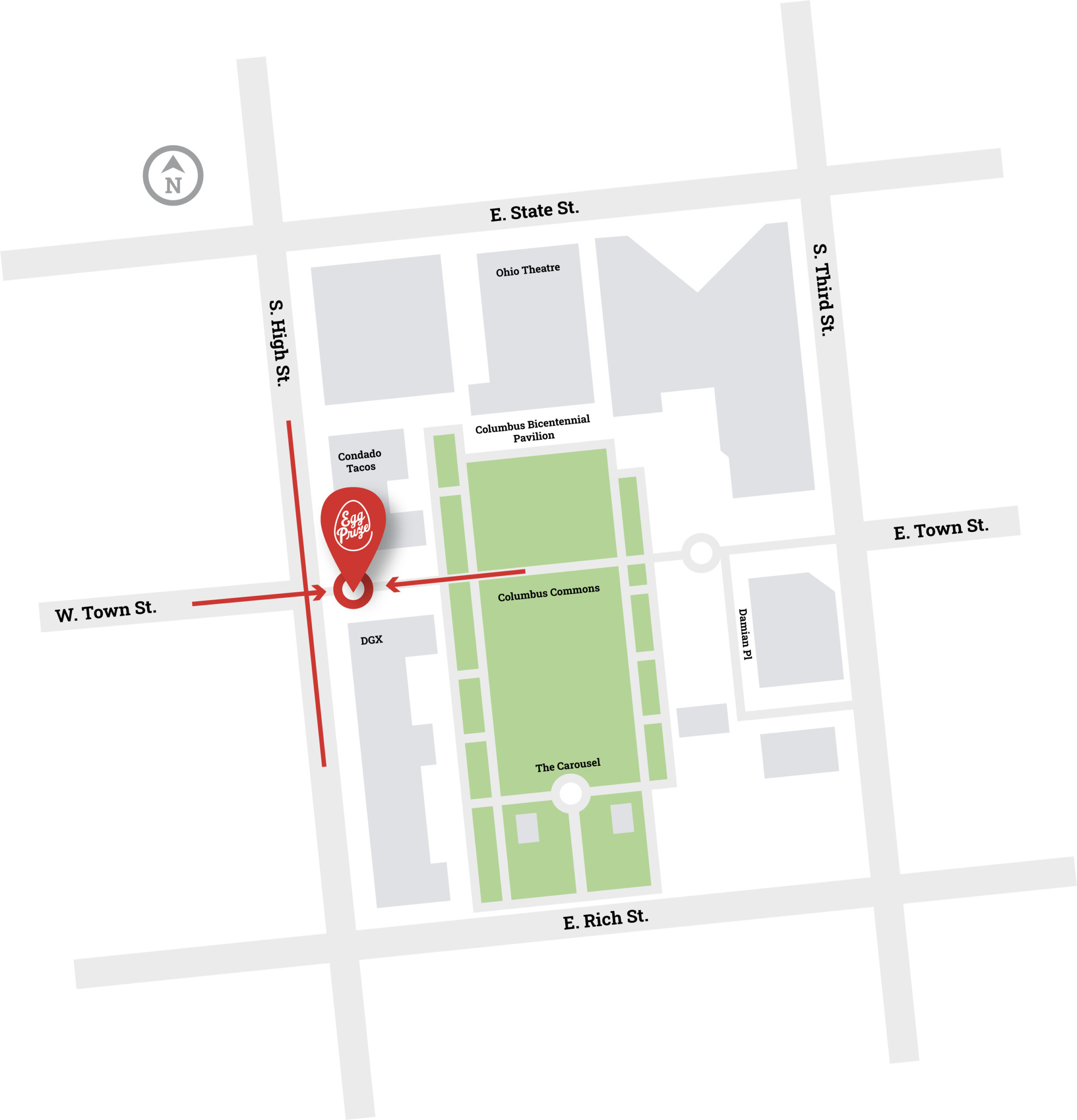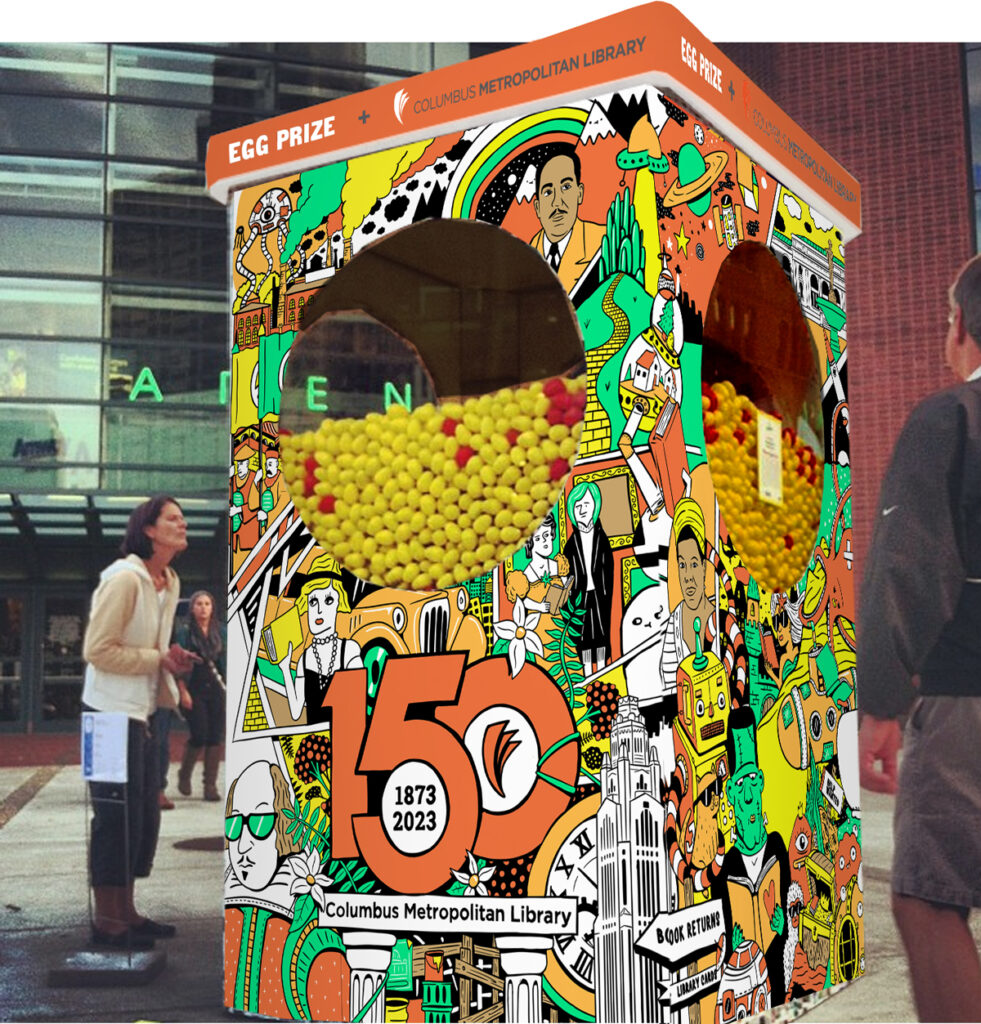 Egg Prize is a large vending machine that dispenses plastic eggs filled with pieces of mini art called Chippies, designed by 10 artists and community members, plus fun prizes that include magnets, pins and stickers featuring original work by the artists.
The artwork is inspired by the theme "150 years of reading." Each egg is 50 cents so bring your quarters! The monies will be collected by Columbus Metropolitan Library Foundation to support Columbus Metropolitan Library programs.
There are four egg colors – see what each one holds.
Join us Saturday, March 4 for our Birthday Bashes!
We're kicking off our celebration with family fun and refreshments.
Check out this video to see how they're made.
Here is a look at some of the Chippies created by the talented artists and community members, plus the artwork created by the artists for the prizes.
Join us Saturday, March 4 for our Birthday Bashes!
We're kicking off our celebration with family fun and refreshments.
Sesquicentennial
Author Series
Celebrating with
Community Partners Hundreds of artists were invited to submit samples of their work via the Greater Columbus Arts Council newsletter. Our selection committee, made up of Columbus Metropolitan Library and CDDC employees, reviewed the submissions and chose nine local artists. The lead artist, David Kail, the owner of Egg Prize, was chosen as the tenth artist.
Keeping art accessible and affordable is what makes the Egg Prize so unique. The contributing artists want everyone to be able to experience the joy art brings.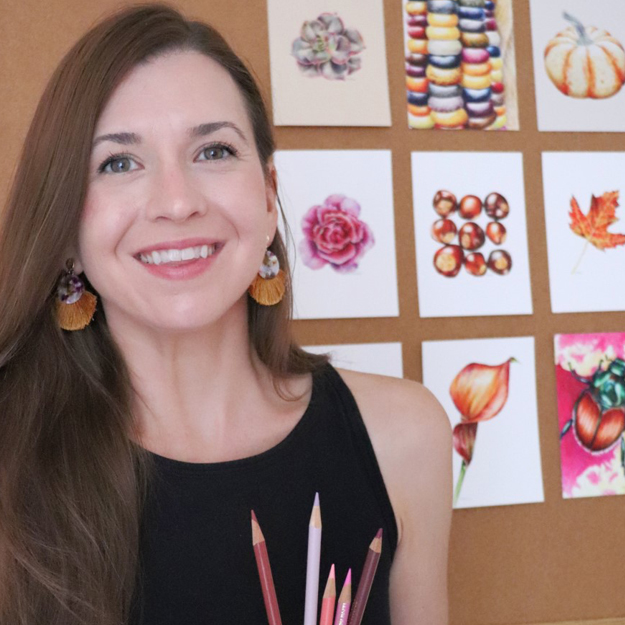 Marie Cottrell of Pencil and Paper Arts
(she/her)
Cottrell is a Columbus artist who specializes in colored pencil drawings. "My work starts with a vibrant subject and ends with a deep dive into the details, with deliberate use of color to depict shapes, patterns and hues. My purpose is to create art with a kind heart. For every piece of artwork sold, a handmade card is sent to a hospitalized child or senior citizen."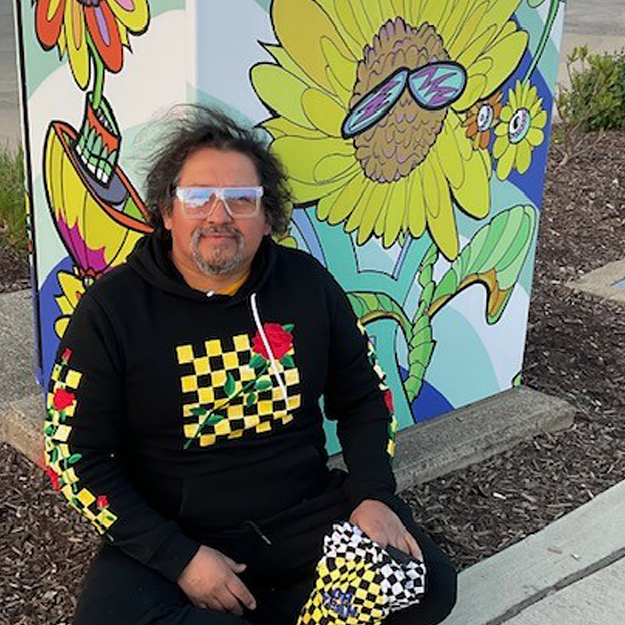 Juan Daza of Daza
(he/him)
Born in Colombia, DAZA utilized graffiti to express his political activism throughout his childhood. After graduating from college, he emigrated to New York and through political cartoons found a way to express his opinion and his journey to his new world. After moving to Columbus, he used art as an escape from being an editorial cartoonist. His nostalgia of the vibrant tropics is represented throughout his colors. He oftentimes works on recycled materials and disregards beauty standards when letting his imagination roam free.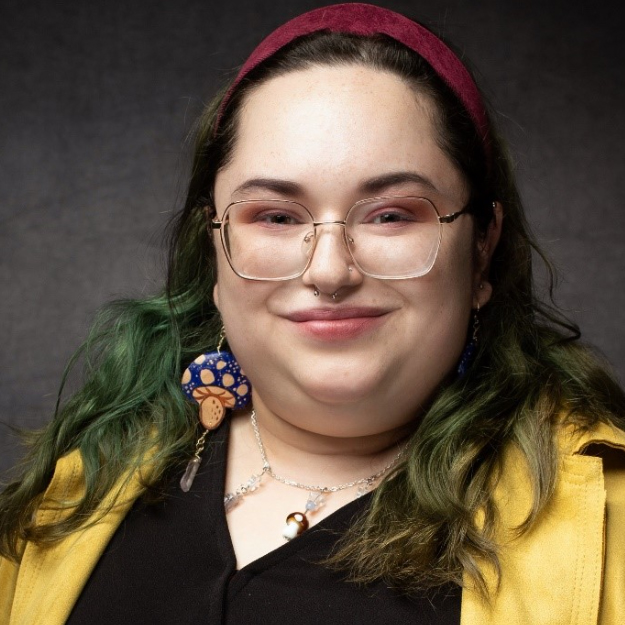 Rebecca Gonzalez-Bartoli of RGONZOARTS
(she/her)
Gonzalez-Bartoli is a self-taught artist who uses acrylic paint, gel printing, and different mixed-media techniques and mediums. "I am an intuitive and expressive artist in recovery. I tell stories with my art using fun, eclectic colors and whimsical themes. My art expresses joy through the lenses of animals, people, and words. Art has been a healing tool for me, and my goal is to spread that healing message to the public. I've been able to share my artwork by participating in multiple shows and exhibits since moving to Columbus in 2016 and have found that community is an important part of art storytelling."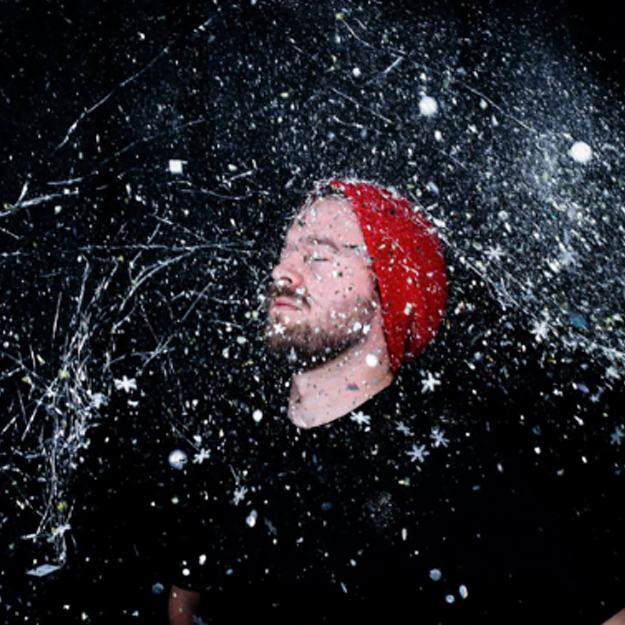 David Kail
(he/him)
Kail, owner of the Egg Prize, is a motion graphic artist by day and a fine artist by night. He earned a Bachelor's of Fine Arts at Grand Valley State University with an emphasis in graphic design. He works as a Senior motion graphics editor in Chicago and has worked with many large clients including Google, Starbucks, Warner Brothers, HBO, Corona, Subway. "When I am not working, I spend much of my time on personal art projects. I love all aspects of art, and being creative is what drives me."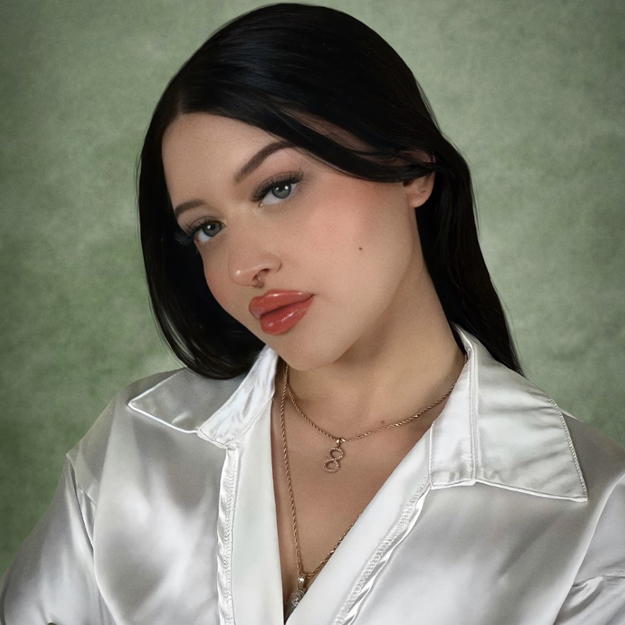 Laney Kay of Laney Baby
(she/her)
Laney is a 25-year-old artist born and raised in Columbus. "I have had a deep love for art since I could hold a pencil. I am passionate about mental well-being, and the topic of mental health inspires my work. I also gather inspiration from my spiritual journey, as well as my vivid dreams. I typically work with traditional paint and digital mediums. I love to experiment in the studio, and would love to try my hand at larger projects, including installations and sculptures."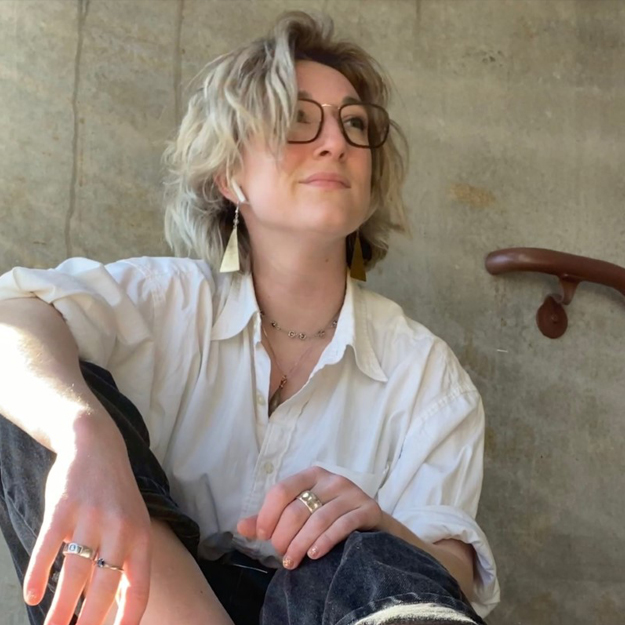 Addeline Kelley
(she/her)
Kelley is an artist and graphic designer based in Columbus. She graduated from Columbus College of Art and Design with a bachelor's of fine arts in Advertising and Graphic Design. "My work often explores the meaning of "home" and what that word means for different people. I also often explore the human connection that is so valuable in our lives; that being family, friends, partners, or fluffy pals. When I am not making art, you can find me playing outside in the woods or picking up pretty rocks in the nearest creek."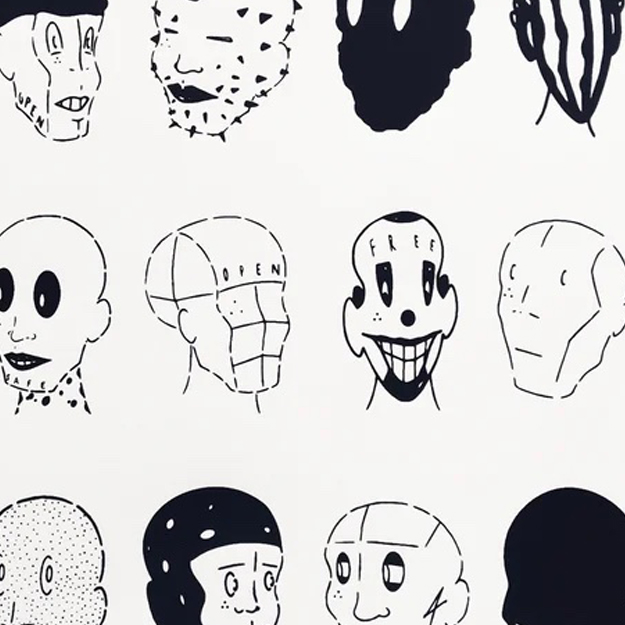 Kamar Kent of Alien Tendencies
(he/him)
Kent was born in Columbus and continues to live and work here. He is a self-taught artist who has been selected for several local shows. His artwork has been shown at 934gallery, Wild Goose Creative, and at many events in the city (Urban Scrawl/Arch City Flea). He was one of three artists chosen for CoGo's bike contest. His art was featured on the bike's docking stations, and his art can still be seen at the stations in the Linden area. He has been featured in 500 Magazine, a media company highlighting emerging artists; they interviewed him as well as collaborated on apparel.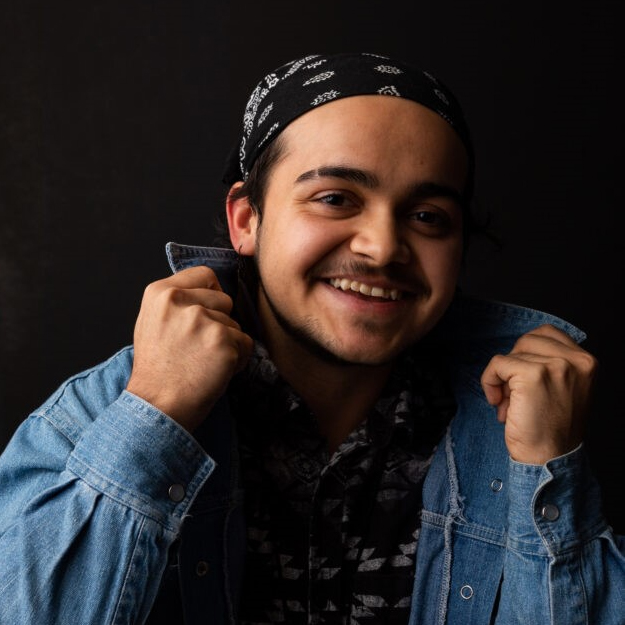 Dexter Komakaru of DXTROSE
(he/him)
Komakaru is the queer artist behind DXTROSE, a one-man creative studio in central Ohio. Viewing his story as his superpower, he uses the hardships he's experienced as fuel for his creative fire. He has built a career out of visual arts, content creation, and creativity around a mission of ART, ACTIVISM, ACCESS: sharing his insights, experiences, and education on art and how to use our creativity to change ourselves and the world with others by making the information, resources, and work accessible. His artwork is influenced by the intersections of his lived experience, queer and mixed-race identity, and indigenous cultural lineage. He also serves as a Navigator for the Greater Columbus Art Council.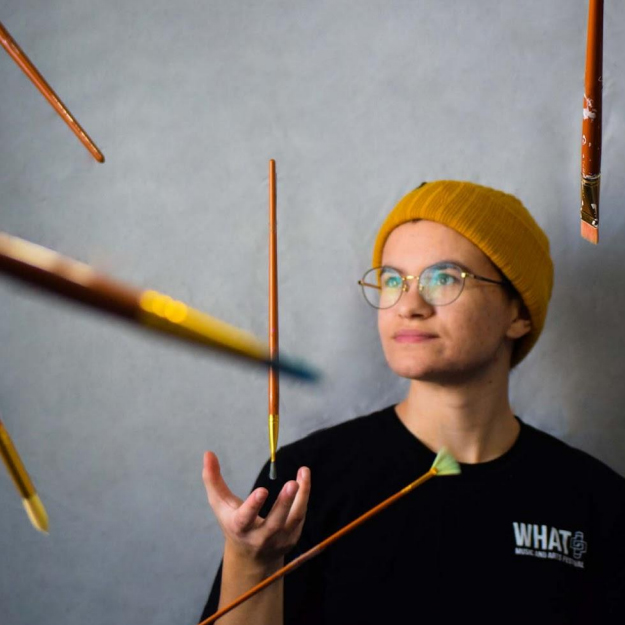 Fia Soisson
(they/them)
Soisson is a junior majoring in advertising and graphic design at Columbus College of Art & Design and will graduate with a Bachelor's of Fine Art in 2024. They enjoy experimenting with other mediums and styles of art outside of their major. Most of their works are made with acrylic paint or digital platforms. One of Soisson's original character designs, made while attending Columbus State Community College, was awarded the CSCAs Creative Best for a student illustration in 2021. They have been a vendor at art fairs and craft shows including the Columbus Pride Festival. Along with being part of some art fairs, some of Soisson's works have been displayed at the Ohio State Fair and What? Music and Arts festival.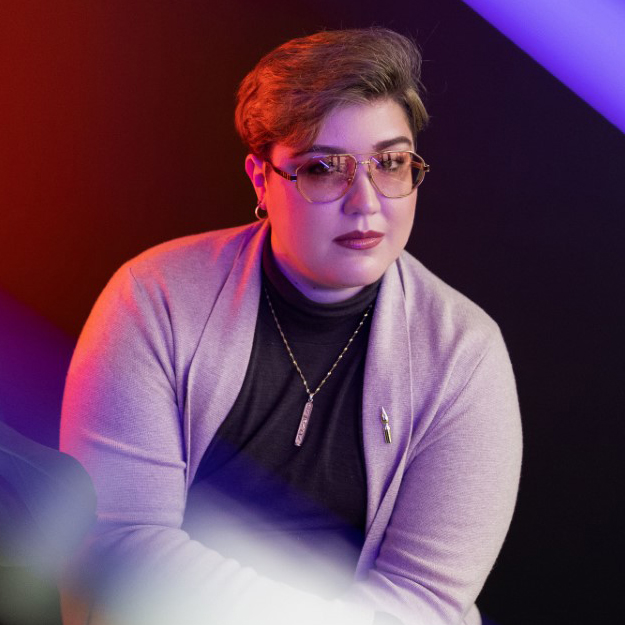 Mitch E. Vicieux
(they/them)
Vicieux is a queer cartoonist from Southern Maryland, currently based in Columbus. "My work focuses on the multi-modal potential of comic arts, and how caricaturized forms relate to the trans body. I've earned an MFA in Art & Technology from The Ohio State University and a BA in Digital Media from St. Mary's College of Maryland. Investigating global cartooning practices, I completed an animation intensive at Accademia Italiana in Florence, Italy, and researched popular culture at the University of Tsukuba in Ibaraki, Japan. In Columbus, I co-founded the Columbus Cartoon Coalition and currently serve as a Navigator for the Greater Columbus Arts Council."
Sesquicentennial
Author Series
Celebrating with
Community Partners
Egg Prize at
Columbus Commons Sesquicentennial
Passport
Columbus Metropolitan
Library History
Sesquicentennial
Author Series
Celebrating with
Community Partners